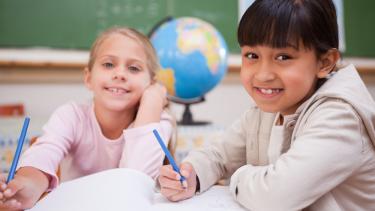 "The limits of my language are the limits of my world."    -Ludwig Wittgenstein
It has been proven across multiple research studies that becoming fluent in a second language has positive impacts on brain development. Learning a second language enables students to make gains in their first language. Bilingualism offers greater career and earning opportunities in today's global community. Regular use of a second or third language has even been shown to contribute to reduced risk for brain-aging conditions such as dementia.
We, in the Abbotsford School District, believe strongly that second language competency is of very high value in today's world, and we provide multiple opportunities for our students to become fluent in one or more second languages.
For more information contact:  Natalie deWit - Modern Languages Helping Teacher
Office phone:  604-504-4612, Local 1851
Cell phone:   778-242-5804
natalie.dewit@abbyschools.ca