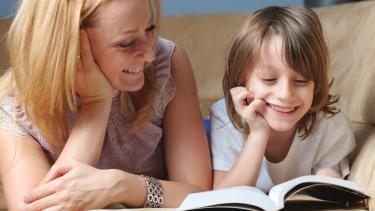 CR4YR - Changing Results for Young Readers
Changing Results for Young Readers has been occurring in the Abbotsford School District since 2012-13.  We have had 56 different teams from schools participate in this initiative in the past 8 years.
CR4YR is a team approach inquiry, focused on how to meet the learning needs of our students in literacy.  The inquiry teams consist of 2 classroom teachers, LSS or ELL teacher and a School Administrator.  We work together to figure out how to meet the complex needs of our young learners.  Working alone when teaching someone how to read really is more difficult than rocket science, when you have a team working together it becomes less challenging.
Applications to join come out in June and again in September.
Additional Information
Application Form
"All teachers, but especially teachers specializing in early learning, understand that becoming an effective reader is a significant key, probably the significant key, to future school success, and that if children reach Grade 4 and are still unsuccessful readers, it is going to be an uphill battle for them from then on."   Richard Allington
"To read is to fly: It is to soar to a point of vantage which gives a view over a wide terrain of history, human variety, ideas, shared experiences and the fruits of many inquiries."  AC Grayling British Philosopher
Please view the link below to learn a little bit more about Changing Results for Young Readers.
http://bit.ly/CR4YRPromotion