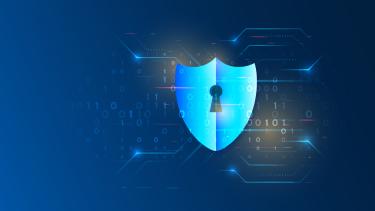 Network Security Improvements coming Fall 2023
May 23, 2023
In today's digital world, network security is a top priority for school districts to consider. With cyber-attacks becoming more sophisticated and prevalent, it is essential to have a robust security system in place.  The Abbotsford School District already has such a system for our wireless networks and the ITC department has begun working on a project to leverage the same system for our wired network.
Wired port security involves restricting access to our network by only allowing authorized devices to access internal resources after they connect to a physical network port (the connection you plug into with a cable to the wall).  This ensures that unauthorized devices cannot access certain aspects of the network and potentially compromise security.  This is already the case with wireless connections, so this project is simply extending the same methodology to our wired network.
The experience for anyone using a school district device (laptop/desktop) should be seamless, as these are trusted devices and user accounts with an existing security baseline.  Any non-district devices (BYOD) will receive a screen to authenticate with their @abbyschools.ca account.  The access granted for BYOD devices will be more limited than in the past.  Every device that connects to a wired port will be profiled and a system decision will be made as to what access will be allowed based on that scenario of who/what/when/how.
Implementing wired port security is a critical step in enhancing our network security.  The solution is easy to use and does not require any additional hardware – it is an additional configuration on top of our existing network security investments.
Overall, the implementation of wired port security is an important project for our ITC department. It provides a secure and efficient way to authenticate and authorize devices connecting to our network, helping to prevent unauthorized access and potential security breaches.
The ITC department will contact each school and site individually when the time comes and provide on-site support in case any issues arise.
STEVE STOBBE, MANAGER, IT INFRASTRUCTURE
Information Technology Centre